Log into Zoho CRM with administrative privileges

Click Setup icon


Under
Users and Control
click the
Users
button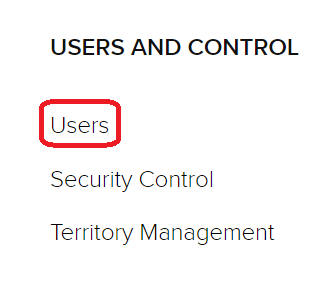 In the Users page, click
Add New User

In the Add New User page, enter the following details:

First Name & Last Name - It is mandatory to enter the Last Name.



Email - Enter the user's valid email address that is not already used to create a Zoho CRM account.




An invitation will be sent to this email address.
Role- Choose the role of the user in your organization.



Profile - Choose a profile that defines the access rights in Zoho CRM account for the user.




You can add other details like phone numbers, address, photo, fax, website, date of birth, language, etc. after adding the user.
Territory: (Enterprise and enable territories)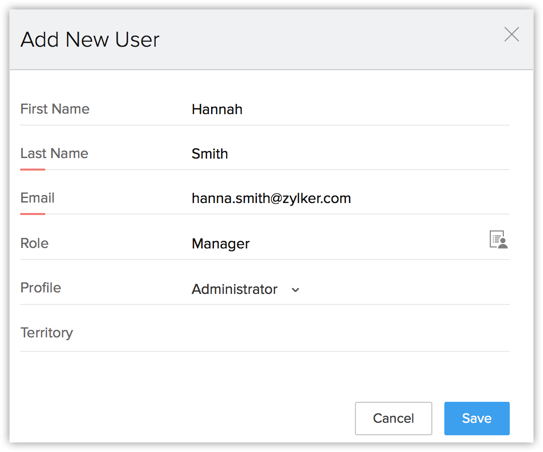 Click Save
The system sends an invitation to the user's email address. Only when the user accepts the invitation, will the status of the user change to Confirmed